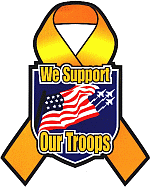 If you are thinking about a stairlift for yourself or a family member, we can help. We have over 35 years experience installing and maintaining electro-mechanical systems. We are also an
elevator subcontractor
- and if we can safely install an elevator, you can trust us to install your stairlift.
Choosing the correct stairlift for your needs can be confusing. We will help you understand exactly what a stairlift can do for you, and how the safety systems work.
Buying a stairlift is a major decision, and we are the experts with the experience to help you make the right choice.
Important Warning About Self-Installation or Inexperienced Installers:
The Accessibility Equipment Manufacturers Association (AEMA) discourages self-installation because of the high degree of experience required to correctly install the individual stairlift safety features.
No matter how easy an installation may appear, lack of experience invites unsafe consequences. If you are considering self-installation, or installation by a non-qualified local shop that lacks our 35 years experience, please think carefully about the risks before proceeding.
Questions to ask when choosing a Stairlift Installer:
Does the installer do this full-time or part time?
How long have they been in the business?
Will they show you proof of insurance? What type of insurance?
Do they have a place of business, or do they work out of their house?
(Hint: "no showroom" = no commitment)
Are they incorporated, or is this a hobby?
Have they performed installs for schools and hospitals?
Are they dedicated stairlift install and repair technicians or is it just a side business?
How long have they been in the business?
Is their business address proudly displayed on their website? Is it a real address, or a maildrop?
In many cases installation from an unqualified technician voids the factory warranty. The above questions will help you decide if the installer is professionally qualified.
As an elevator sub-contractor, New York Stairlifts is fully insured with specific liability coverage for stairlifts.

More About Our Stairlifts (frequently asked questions here)
Properly installed stairlifts have a whisper-quiet, smooth ride.
Properly installed stairlifts operate with a soft start and a soft stop. Jarring starts and stops are not only uncomfortable but potentially dangerous.
To ensure the smoothest, quietest ride, our stairlifts feature electronically controlled soft start and stop mechanisms.
To ensure the smoothest, safest ride, our stair lifts drive units have 12 precision guide rollers (most competitors use only 6 or 8 rollers).
Our stairlifts feature an oversized footrest which is just is just 2¾ inches above the floor when parked. This allows for easy use of the ride (some stairlift footrests are as high as 8 inches above the floor, forcing the user to step-up to get onto the lift)
Our stairlift seats swivel at the top of the stairs, and safely locks at 45 and 90 degrees. This makes getting on and off the lift safe and easy.
For your added protection, our stairlifts will not operate while the seat is swiveled in the turned position.
Every stair lift is equipped with an adjustable seat belt.
Our stairlifts feature the industry's most sophisticated and thorough self-diagnostic system, A digital display shows detailed diagnostic information. which also allows you to help us troubleshoot your stairlift's systems by telephone. This saves the expense of unnecessary service calls.
Our stairlifts feature constant battery charging (most battery powered stairlifts must be parked right at the top or bottom to charge). Our stairlifts can be parked anywhere on the rail while the batteries charge. This prolongs the stairlift battery life by up to 50%.
Options and Accessories:
Heavy Duty Option
Our standard stairlifts are suitable for people weighing up to 300lbs. We also offer a heavy duty alternative with a maximum capacity of 350lbs and features a seat with more room between the armrests for additional comfort.
Outdoor Option
Our outdoor stairlifts are very popular, and ideal for most exterior staircases. All stairlift components are treated to resist corrosion and prolonged wear and tear from the outdoor environment.